Kynance Tote Bag - KYN0073
Kynance Tote Bag - KYN0073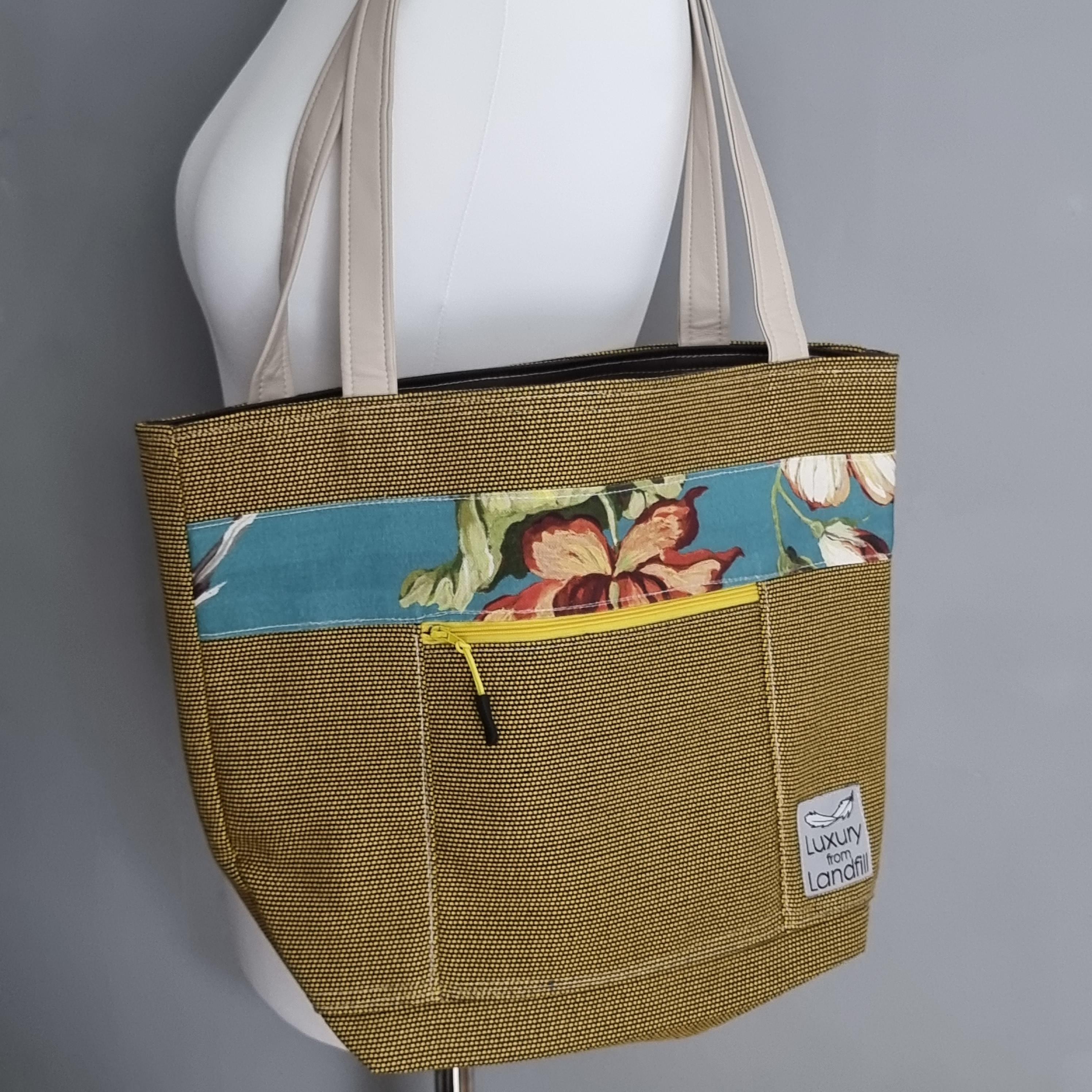 Our LuxuryfromLandfill Kynance Tote Bag is the perfect companion bag - small enough to be so handy but large enough to hold all of your day to day essentials as well as occasional shopping items.
It is made from recovered/recycled remnants of luxury heavyweight upholstery fabric that would otherwise have gone to landfill.
Unwanted - now Loved
All LuxuryfromLandfill Totes are unique one off pieces that are lovingly handmade in Cornwall by Barbara Baker. 
They are certified by the " Made in Cornwall" scheme as genuine Cornish designed and handmade products and are endorsed by Rebecca Hosking M.B.E. founder of the Modbury Plastic Bag Free campaign for our re-use and reduction of waste ethic.
Less Waste - Less Landfill
This bag measures 38cmW x 33CmT with a 10cm bottom gusset and 70cm over the shoulder handles made from super soft faux leather.
It has a zipped external pocket as well as 2 pockets on the inside. It is fully lined for extra strength.
All orders are sent free of charge 1st class post to UK postal addresses.
Stylish, useful, uniquely different.
So gentleontheplanet.